DARPA Contract assassiness Panty Goatee disguised as the Dragon Warrioress Crown Princess Lenora of Lemuria appearing to Edgar Allan Poe on the day of his death October 7th 1849
'Twas the night before the Super Wolf Blood Moon
and all through the earth, strange creatures were stirring
and at the CERN Large Hadron Collidor in Switzerland
Shiva and Kali danced the Dance of Death
because of the foolishness of foolish mortals
DARPA and CERN had teamed up to send
Pan Goatee's genetically cloned twin sister
the beautiful Panty Goatee back in time
to Baltimore Maryland on October 7th 1849
disguised as Poe's immortal love
the Dragon Warrioress Crown Princess Lenora of Lemuria
They were sending Panty back as Lenora
On this date of January 19th 2019
on what would have been Poe's 210th birthday
if he had been still alive or had become an immortal
So as the full moon cast a mysterious looking lunar rainbow
Down upon a cloud as snowflakes fell to Earth
Around the Swiss countryside
And Kali and Shiva danced a frozen version of Swan Lake
as the Greek god Zeus choked on the drumstick of Leda's
duck a l'orange
and the Chinese moon goddess Chang'e laughed heartedly
while sampling the delicacy of Peking Duck sprinkled
with a little Soma lunar elixir of life
As her snow white jack rabbit hare friend ate carrots
and developed superior night vision.
Why was Panty going back in time as Lenora
to Poe on his death day?
It was a plan conceived by DARPA'S new AI robot
Built by a DARPA employee under the mentorship of Sophia
The Greco-Egyptian Gnostic goddess of wisdom
Unbeknownst to both DARPA and CERN however
the AI robot had come up with the idea
after being shortcircuited
when DARPA's mascot Jefferey the otter
had poured a 40 ounce bottle of bourbon
down the AI's metallic throat
because Jefferey thought the robot could use a drink.
As such both the drink and the plan
would spell doom to the best laid plans
of CERN and DARPA
Both should have stuck to building better mousetraps
And making plans to celebrate Robbie Burns Day
later this month.
Panty as Lenora approached Poe
The writer looked at her and whispered "My long lost love Lenore"
Then he whispered "Reynolds" as he saw the genetic clone
That the immortal Egyptian scientist Imhotep
had made of the writer and named "Reynolds"
Poe then croaked
and a raven outside the window wept bitter tears
As Poe would say "Lenore" nevermore.
Inside a Rome coffee shop
Abraham Lincoln's ghost
And the ghost of Gen. Robert E. Lee
celebrated the Confederate General's 212th birthday today
January 19th 2019
As the Egyptian god Osiris watched
Lincoln raised his cappuccino in a toast,
"Here's to old enemies becoming friends again".
And on a marble floor inside the Vatican was a gold ashtray
containing the gold plated figures of a mermaid and a Kraken
who were very much in love
The Kraken told his beloved mermaid,
I want this moment to last forever


His wish came true when King Midas touched them both.
-A poem and vampire novel chapter
written by Christopher
Saturday January 19th
2019.
From Planet Nibiru, Jefferey came
not seeking any worldly earthly fame
he was a party otter seeking a new party spot
one where he could avoid being struck in parking lot
for he was a furry mammal on all fours
one who often got stuck in revolving doors
He had heard about Saint Paddy's Day
its fame had spread across the Milky Way
and when he wasn't eating Nibiruan scientist's stitchin'
or laughing at the theories of Zecharia Sitchin
he often dreamed of having a Guinness or two
and seducing a female earthling otter in the Dublin Zoo
So he stole ET gray Gali-Gula's spaceship
and headed off on quite the far out trip
to Dublin he went where he took many a nip
now on Earth otters cannot talk
they just sit and bark on a rock
so Nibiruan otter was quite the hit of the bar
one would think he was a furry Bono- a rock star
Jefferey regaled them with "When Irish Eyes Are Smilin"
when asked if he was legal age, Jefferey was lyin'
but his Nibiruan otter mother wasn't around to spank
so Jefferey thoroughly enjoyed this drunken otter prank
He ordered some Jameson's Irish Whiskey
drinking so much- he had to go pee
He decided to enter the ladies' room
little realizing this would be his doom
Pretty little Irish colleens in their short skirts did shriek
when they saw a perverted male otter taking a peek
they hit him with their high-heeled shoes
like a cocaine high drummer gettin' in the groove
Jefferey barely escaped with his life
Dublin police were called to end the strife
but the Garda Siochana stopped for a few brews
ignoring Police Commissioner's warning about hitting the booze
soon O' Reilly's Bar was overrun by drunks galore
while Jefferey safely crawled his way across the floor
and soon headed straight out the door.
"Gosh," Jefferey smiled, "that was fun"
unaware someone would tomato his bun
for Sherrielock Holmes had received ET call
from Jefferey's mother who was going up the wall
Jefferey felt the lash of Sherrielock's whip
as he admired the dominatrix's shapely hip
he thought her leather skirt was quite the sight
even though his buttocks were no longer tight
And that was how Jefferey spent Saint Paddy's Day
a Nibiruan otter in Dublin sowin' wild oats for hay.
-A Saint Patrick's Day poem
written by Christopher
Friday March 17th
2017.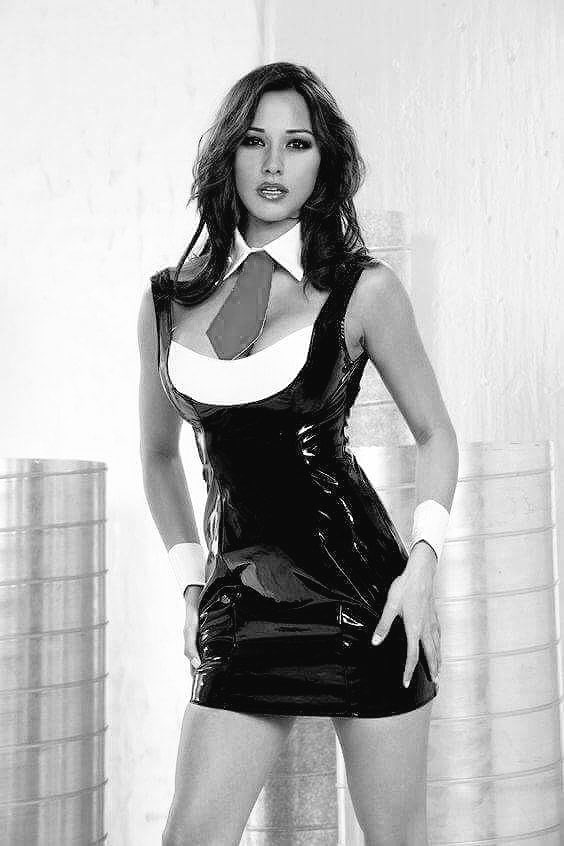 Sherrielock Holmes movin' in for the kill on Nibiruan otter's naughty buttocks
When Sherrielock Holmes walked through the doors of The Dashwood Forrest Art Gallery, she took a pair of long turquoise gloves out of her silver and diamond embroidered purse and put them on her hands and arms.
She then removed a whip out of her purse and said to the otter, "Out, out, Jefferey de Montmartre you naughty otter. You oughta naught be here."
The otter went running out into the street and jumped into the back of a fleeing beer truck.
The former DARPA employee (whom Jefferey the Otter had followed into the gallery) had meanwhile locked himself in a cubicle in the men's washroom and was calling home long distance on his mobile phone, "Tiger Mom, you've got to help me."
"Hm, Tiger Mom?" Filmmaker Woody Allen said to himself as he walked by eating an egg salad sandwich, "I wonder if she's any relation to Tiger Lily?".
"What's up?" Amadeus Emanon asked Renfield R. Renfield outside the men's washroom.
Then when Amadeus noted what was up with Renfield, he thought that was actually a pretty stupid question to ask given the number of beautiful women at the Art Exhibit party.
"It's nice to be able to take a night off once in a while," Pan Goatee thought to himself as he sipped champagne while standing in the middle of the exhibit room.
-A vampire novel chapter
written by Christopher
Monday January 9th
2017.
"What's up, Tiger Lily?".