From Planet Nibiru, Jefferey came
not seeking any worldly earthly fame
he was a party otter seeking a new party spot
one where he could avoid being struck in parking lot
for he was a furry mammal on all fours
one who often got stuck in revolving doors
He had heard about Saint Paddy's Day
its fame had spread across the Milky Way
and when he wasn't eating Nibiruan scientist's stitchin'
or laughing at the theories of Zecharia Sitchin
he often dreamed of having a Guinness or two
and seducing a female earthling otter in the Dublin Zoo
So he stole ET gray Gali-Gula's spaceship
and headed off on quite the far out trip
to Dublin he went where he took many a nip
now on Earth otters cannot talk
they just sit and bark on a rock
so Nibiruan otter was quite the hit of the bar
one would think he was a furry Bono- a rock star
Jefferey regaled them with "When Irish Eyes Are Smilin"
when asked if he was legal age, Jefferey was lyin'
but his Nibiruan otter mother wasn't around to spank
so Jefferey thoroughly enjoyed this drunken otter prank
He ordered some Jameson's Irish Whiskey
drinking so much- he had to go pee
He decided to enter the ladies' room
little realizing this would be his doom
Pretty little Irish colleens in their short skirts did shriek
when they saw a perverted male otter taking a peek
they hit him with their high-heeled shoes
like a cocaine high drummer gettin' in the groove
Jefferey barely escaped with his life
Dublin police were called to end the strife
but the Garda Siochana stopped for a few brews
ignoring Police Commissioner's warning about hitting the booze
soon O' Reilly's Bar was overrun by drunks galore
while Jefferey safely crawled his way across the floor
and soon headed straight out the door.
"Gosh," Jefferey smiled, "that was fun"
unaware someone would tomato his bun
for Sherrielock Holmes had received ET call
from Jefferey's mother who was going up the wall
Jefferey felt the lash of Sherrielock's whip
as he admired the dominatrix's shapely hip
he thought her leather skirt was quite the sight
even though his buttocks were no longer tight
And that was how Jefferey spent Saint Paddy's Day
a Nibiruan otter in Dublin sowin' wild oats for hay.
-A Saint Patrick's Day poem
written by Christopher
Friday March 17th
2017.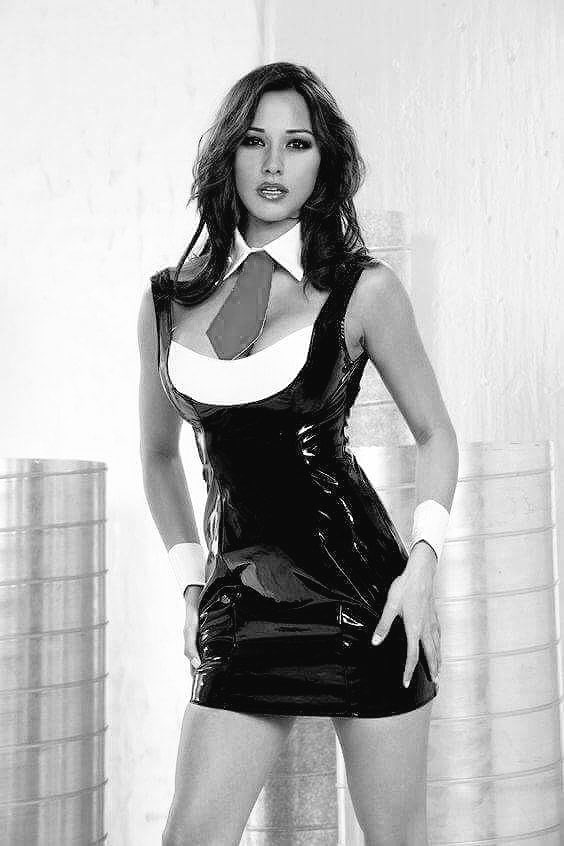 Sherrielock Holmes movin' in for the kill on Nibiruan otter's naughty buttocks
Saint Patrick's Day: A Poem
On the shores of Galilee a certain Carpenter did teach
oh how to Tara's golden halls would that message reach
A lad was in his 16th year when into pirating hands he fell
and carried across the Irish Sea to an Emerald Isle to dwell
sold as a slave to the chieftan Milchu
so what did this young lad do?
For six years in County Antrim he tended his master's flocks in the Valley of the Braid
this boy becoming a man who was captured in a raid
After six years he fled his cruel master and bent his steps towards the west
His journey of 200 miles was really quite the test
At Killala Bay he set sail towards the land of his birth
but as a future Bard once wrote, "There are more things in heaven and earth…"
A new master did young Patrick find
a sweet master so Divine
A new master who said, "Make the Irish mine".
So the new flocks he would tend
those whose broken hearts he'd mend
were the same people who had taken him captive
a people he set free by saying "Believe in Jesus and live."
And now every March 17th, Irish hearts are filled with mirth
toasting a lad whose Master arrived in a stable at birth.
And while in Tara's halls an earthly harp is mute with its soul of music shed
an heavenly choir sings of He whose heart, hands, head and feet had Bled
a loving Master who called Patrick to the test
and through Patrick's voice and Patrick's hands caused the Irish to join His people blest.
-A poem written by Christopher
on Saint Patrick's Day
Tuesday March 17th
2015.