Qonzilqointec, Santa Muerte, Don Quixote and Pachamama Mark Guy Fawkes Day In Mexico
The Aztec vampire princess Qonzilqointec had flown back to Mexico accompanied by Dracul Van Helsing upon hearing the news that 9 members of an American Mormon family- 3 women and 6 children- were killed in an attack by suspected drug cartel gunmen in northern Mexico.
Their burnt out SUV was found by the side of the road with the remains of some victims found inside.
They were most likely targeted as a result of mistaken identity.
Sonora state in northern Mexico is being fought over by two rival gangs La Linea (with links to the larger Juarez cartel) and Los Chapos (which is part of the larger Sinaloa cartel).
Being an equal opportunity beheader when it came to dealing with drug gang members, Qonzilqointec started beheading members of both gangs when she arrived in Sonora state.
She was assisted in the beheading by Van Helsing.
Just before their heads were lopped off, most of the drug hoodlums started snivelling and whining that this wasn't what they had signed up for when they decided to join the gangs.
They were expecting a life of sex, drugs, rock 'n roll and wild parties not being beheaded.
"Well, life's a bitch and then you die," Van Helsing remarked unsympathetically as he lopped off yet another whining drug hoodlum's head.
Van Helsing and Qonzilqointec were soon joined in their beheading of the drug dealing hooligans by a man dressed as a medieval Spanish knight.
After over a thousand hooligans had lost their heads and the trio decided to call it a night, the Spanish knight rode off on his horse.
"Who was that unmasked man wearing the gold coloured sombrero of an old time Spanish singing barber?" Van Helsing asked Qonzilqointec.
"Well, if I didn't know any better, I'd say it was a younger looking version of Cervantes' Don Quixote," the Aztec vampire princess answered.
. . .
Santa Muerte the patron saint of drug dealers was sitting in a rural Mexican cantina looking depressed because quite a number of his worshippers had died the past few days after being beheaded by the Aztec vampire princess Qonzilqointec.
Santa Muerte was depicted in his statues as a female saint but was really Samael the ancient angel of death (mentioned in the Talmud) in drag.
He had been living in Mexico since the 1930s and had been a transgendered fallen angel for almost as long.
"I've got a lot to complain about," Santa Muerte wept in his tequila.
"You've got a lot to complain about?" Pachamama the ancient Inca Mother Earth goddess who was sitting over at the next table hit him over the head with her high-heeled shoes, "I've got something to complain about. Back on Monday October 20th during the Pan-Amazonia synod in Rome a group of Catholic men entered a Catholic Church where my statues were displayed and took them out and threw them into the Tiber River. Then just this past Sunday November 3rd
the Rev. Father Hugo Valdemar Romero Canon of the Cathedral in Mexico City and the official Spokesman for the Archdiocese of Mexico burned 3 cardboard effigies of me in a public ceremony in front of Our Lady of Guadalupe Church in Mexico City."
"Well, look at the bright side," Santa Muerte polished his 1930s era glass spectacles with a cloth, "he missed Guy Fawkes Day by two days. He obviously didn't remember the 5th of November. And I don't imagine Canon Valdemar will ever be awarded a Cardinal's hat by Pope Francis." 
Pachamama was not pleased by Santa Muerte's words of consolation.
She poured tequila all over his skull head and then set fire to it.
Santa Muerte cried, "The last thing I wanted to do was spend Guy Fawkes Day looking like Nicolas Cage in the 2007 film Ghost Rider."
He ran up to the bar and poured a pitcher of ice water over his head.
. . .
Señorita Adriana was sitting beside a carved stone depiction of the Aztec feathered serpent god Quetzalcoatl.
She held a red rose in her hands.
The rose had been given her by a man who had been the epitome of charm.
But the man was really Quetzalcoatl who had shapeshifted into human form.
The "man" had told her to wait for him by the carved image of Quetzalcoatl.
The feathered serpent arrived on the scene with a obsidian knife to cut her heart out.
Señorita Adriana screamed.
A man dressed as a medieval Spanish knight and wearing a golden coloured sombrero arrived on the scene and stabbed the feathered serpent with his lance.
"Waaaaah!" Quetzalcoatl cried.
"But it's only a flesh wound," Don Quixote pointed out.
"I haven't had worse," Quetzalcoatl sobbed as he ran down the street.
-A vampire novel chapter
written by Christopher
Tuesday November 5th
2019.
Quetzalcoatl In The Amazon Rainforest 
London based private eyes Agathor Christie and Magog Rhys Petley continued their trek through the Amazon rainforest to see who was responsible for starting the fires there this past summer.
"I miss a pint of good English brown ale at the moment," said Agathor Christie.
"I miss a nice steaming plate of Welsh rarebit," answered Magog Rhys Petley.
"I miss all the hallucinogenic plants to be found in my part of the Amazon," stated their indigenous guide in his native language.
They stumbled upon a clearing in the jungle.
A flying reptile dinosaur flew over them.
"Wow," said an astonished Agathor Christie, "Sir Arthur Conan Doyle was right when he wrote his novel The Lost World about there being a lost world of dinosaurs to be found somewhere in the Amazon Rainforest."
"Now Canadian blogger Dracul Van Helsing will know where to come to eat roast pterodactyl," noted Magog Rhys Petley who had read the blogger's Sunshine Blogger award post on one of those rare days when wireless internet was actually working in the Amazon Rainforest.
"That's not a pterodactyl," Agathor Christie remarked smugly, "That particular type of pterosaur that just just flew over us and unleashed his droppings on our guide… I'd wager to say that what he's currently saying in his language are a whole bunch of expletives… that pterosaur is called a Quetzalcoatlus."
"Well aren't you the big know it all," Magog spoke in sarcastic fashion.
"It comes from taking Paleontology as my Science option in University," Agathor smiled.
Suddenly loud piercing screams came from another part of the clearing.
The trio looked in the direction of the screams and noticed a man dressed in ceremonial robes ripping the hearts out of people with an obsidian knife after they were placed on an altar.
A fierce looking creature then grabbed the hearts and ate them after they were ripped out of the sacrificial victims' chests.
"What in the name of God is that?" Magog pointed at the fierce looking creature.
"That is the Aztec feathered serpent god Quetzalcoatl," Agathor Christie once again smiled smugly.
"And how do you know that, all knowing one?" Magog was thinking of punching out his partner's clock.
"I recognize him from illustrations and drawings," Agathor continued to smile, "I took Mesoamerican Religions as my Religious Studies option back in University."
They watched as the priest continued to rip out still beating hearts and gave them to Quetzalcoatl to eat.
"I wonder what Quetzalcoatl is doing in Brazil when he's supposed to be in Mexico," Agathor Christie scratched his head.
"Perhaps he downloaded the latest upgraded version of GPS app to his laptop and got hopelessly lost as a result," Magog suggested.
The priest doing the sacrificing had a short wave radio next to the sacrificial altar on which this song was being played,
Bonnie Tyler singing, 
"Nothing I can say
A total eclipse of the heart…"
-A vampire novel chapter
written by Christopher
Monday October 7th
2019.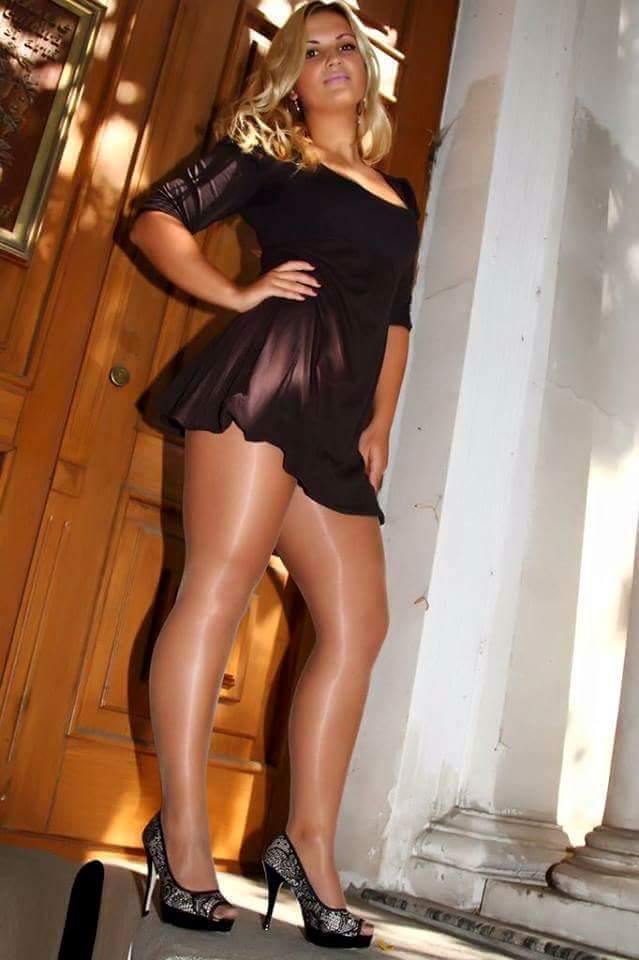 The Aztec Vampire Princess Qonzilqointec: Now living life as a blonde
The Aztec vampire princess Qonzilqointec had recently dyed her hair blonde.
She was waiting by the door to go out with her spiritual godfather the Aztec feathered serpent god Quetzalcoatl to attend Cinqo de Mayo celebrations.
Quetzalcoatl came down the stairs having given up on finding a tuxedo and tie that would fit him.
"Let's go," he said.
He did grab a giant top hat and a giant cane and wore them.
Later at the Cinqo de Mayo celebrations in Mexico City, Quetzalcoatl was pissed off to see more representations of some figure called Santa Muerte (Saint Death) rather than himself Quetzalcoatl.
"Who is this Santa Muerte?" Quetzalcoatl bitterly asked Qonzilqointec.
"She's the patron Saint of drug dealers," Qonzilqointec replied.
"I'm starting to feel some sympathy for Donald Trump at the moment, " Quetzalcoatl remarked in anger.
Qonzilqointec heard shouts from the crowd, "Look, it's a guy… some drag queen… dressed as Santa Muerte."
The drag queen Santa Muerte looked familiar so Qonzilqointec took his/her picture with her smart phone and posted it on her Facebook page.
In Kiev, Ukraine where the ancient Babylonian vampiress Lilith had recently taken up residence, she happened to notice Qonzilqointec's photo of the drag queen Santa Muerte.
"It's my castrated ex-consort the archangel Samael," Lilith gasped.
-A vampire novel chapter
written by Christopher
Friday May 5th
2017.